You are looking for a job or a vocational training in Germany?
The new Skilled Immigration Act will allow both applicants already living in Germany and foreign applicants to gain a professional foothold here more easily. This opens up great professional potential for you as an applicant to be able to reach your goal of working in Germany.
Ministry of Impact would like to work with you to achieve the greatest possible impact! Our team has many years of experience working with refugees in Hamburg as well as a wide range of specialist knowledge about the pitfalls of professional immigration for applicants from abroad. We accompany you throughout the entire decision and recruitment process and beyond - when looking for living space, daycare and school places, German classes and everything that makes your arrival in Germany easier.
To ensure successful intercultural understanding, accompanying joint coaching sessions with Ministry of Impact can optionally be booked by your future employer.


And the best thing about it:
You only pay a fee of USD 50 to register for our matching services which will be repaid after your successful placement.
We also donate 2% of the placement fee of your future employer to our NGO "Ministry of Impact e.V." that we founded for global social purposes and thus work with you also to support vocational training projects in development countries.
Your next steps together with Ministry of Impact: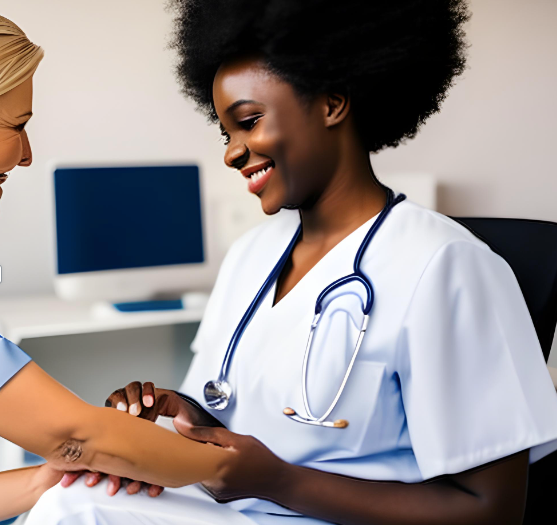 Connect with us!
For this purpose, we provide you with our canditate form, in which you can provide us with initial information about your education, qualification, language skills and your personnel interests. We would be then happy to arrange a personal meeting with you in an online meeting.
Our matching
Our intercultural, multi-professional team responds individually to your qualification and interests and looks for suitable employers.
We will constantly be at your side during the entire application process and support you with our multiprofessional skills and love.
Booked - Searched - Found
We charge a fee of USD 50 to be included in our candidate database. If the placement is successful, these will be repaid to you.