Meet our amazing global interdisciplinary network
of MINISTERS OF IMPACT
Christiana Kant
Hamburg, Germany
I have been dreaming of this project since I finished my studies of Sociology & Social Anthropology in 1999. Being a solution-focussed coach, it is my true passion to empower people to use their treasures within. I am a 100% networker & love to work as part of an inspired team. My goal: build M.O.I. Local Bases in as many countries as possible to enhance sustainability education and empower global awareness of options to participate in reaching the 17 SDGs by 2030.


Debojit Das
Assam, India
My name is Debojit Das and I am from Tinsukia, Assam, India. I am an author and a life coach. I love traveling all over the world and support people raise their consciousness. My only purpose of life is to make this world a better place to live in.
MINISTERS OF IMPACT in Europe
Nils Dreger
Hamburg, Germany
My roots are in Chile and I grew up in the black forest. l was working as a sound engineer and barkeeper am currently studying Event Management. I like traveling, do sports - especially biking - and to be on hand with help and advice for my friends.
Myriam Köppe
Hamburg, Germany
I love to make people smile, even more to laugh with them. Uniting people makes me happy. I love going for a walk through the silent woods with Sunny my little funny dog. I love traveling - getting to know different cultures around the world and I am so very thankful to be part of M.O.I.
Claudia Kant
Hamburg, Germany
I came to earth to live what we all are: peace, joy, freedom and abundance! For me, awareness means to recognize that we are all connected to one another, to be aware that WE can be THE change that we are looking for on the outside. We are all creators - our imagination is our magic wand!
Maren Spanjer
Tiel, Netherlands
I work as a personal coach for small business owners who struggle with self esteem and limiting beliefs. I believe we can all be great.
Martin Stoker Swifterbant, Netherlands
I believe in the power of Innerconnection with your own unique self. And by making your Innerconnection and connect with your highest potential you can design and live the life of your dreams and inspire others. I also have a mission to make sensitive men aware that feelings and emotions are great super qualities.
Nicole Turner
Salzburg, Austria
I call the whole world my home on my global mission to embrace new ways of thinking, feeling, doing business to manifest abunDANCE to live our life purpose. I am part of an international mastermind - a conscious, aware, and engaged global community of abundance and freedom creators.
Ingo Hampf
Stuttgart, Germany
Jochebed Yeboah
Hamburg, Germany
Illi Kaiser
Hamburg, Germany
MINISTERS OF IMPACT in Asia
Bidisha Sonowal
Assam, India
I am a student. I love making crafts, photography, music, reading books, travelling etc. I love helping people without any exceptions, want to spread positivity and happiness as much as i can. And I am very much grateful to be a part of this family. And about this group i want to say that, as it is said that "Big journeys begin with small steps", so here we are! Very much glad to be united all over the people of the world as one.
Himadri Gogoi
Gurgaon, India
I am an engineer by profession but my heart lies in the engineering of emotions and mind.
"A dreamer who dreams of having a world filled of love and care. Over care is also acceptable but no care and without emotions only makes us less human" I am currently working on my dream project, my poetry collection "Blurred mirror".
Hitika Mirg
Mumbai, India
My mission is to serve people to get back to their most authentic self. To connect with the Unconditional love and light they carry.
Anuraag Saikia
Assam, India
I am a professional chess player and I teach chess for beginners. My dream is to spread love for this wonderful game globally and apart from that I am a passionate reader of philosophy and sociological theories and managed to have a Masters Degree in Sociology. I am also a spiritual and travel enthusiast and a seeker for purpose.
Abhishek Chakraborty, India
I am an engineer but I am presently persuing a Master's in Social Work in Counseling as I feel that the world is in need of social upliftment at this point of time. People are desperately in need of love, care and mental well-being and I want to try my level best to do whatever I can to help this situation.
I believe that in the present scenario, the theory "survival of the fittest" doesn't work among humans since many people are not getting the right conditions to be "fit" both mentally and physically.
Amarjit Kurmi
Assam, India
I am a physician with special interest in management of diabetes and diabetes foot care, working in Assam. I love serving people and would love to work for greater interest of mankind.
Princee Baruah
Delhi, India
I appreciate the little things in life. I love to see the twinkle in people's eyes when they talk about the things they are passionate about. I have a Master's degree in Social Work with specialization in Public Health. My area of interest specifically is mental health and I dream of making an impact in the field. I am passionate about writing.
Ashish Kumar Rainasi, India
I work in IT. I'm married. I love to travel, eat and meet new people.
Peters Ifeoluwa
Assam, India
I am Nigerian but presently in India.
I grew up in Lagos, travelled to India in 2014 to graduate in 2018 in Information and communication technology. I aspire to be a Pro-footballer some day, and also an Entertainer, Dancer, Model and a peacemaker...
Mahima
Ahmenadgar, India
May we all continue to love each and every human being more. And more than that ourselves.I am glad I am a part of this group. It's my honour meeting all you grateful souls and make a difference together.
Alex Kenneth Piringu
Malawi / India
I'm from Malawi/Africa but currently in India. I am a computer engineer by profession, filmmaker by passion.
I do a lot, I am all over the place. Ready to work with you all!
Tirtharaj Gohain
Assam, India
I'm working in the social sector, trying to empower rural women to enhance their income and provide economic indepen-dence. I believe I will get to learn a lot from you all and utilise this mind and body towards a decisive goal and will lead a life of purpose, because the purpose of life is a life of purpose.
Nalaka Priyantha
Galle, Sri Lanka
Currently, I am working in South Korea as a contractor. My profession is Ayurveda Therapist and I am dreaming of having my own sustainable Ayurveda Hotel in Sri Lanka. I like meeting new friends from all over the world.
MINISTERS OF IMPACT in Africa
Simba Charandurah
South Africa
Musician originally from Zimbabwe. My hope is to see a better world. Music being the gift thrust upon me is a tool that moves the world and let's love lead as we change the world one chord a time.
Akua Agyeiwaa-Acheampong
Kumasi, Ghana
I love to be called Nana Akua. I am a marketer, motivator and according to my birth path i am a connector, communicator and so love to live according to my path.
Darius Luhanga
Mangochi, Malawi
I am a Malawian social worker in community development and mental health. I have experience in working with vulnerable women and children, interacting with people of diverse beliefs and cultures. Recently, I'm teaching social work at a university.
My greatest desire is to see healthy, determined and hard-working people come out of poverty.
Hpress
Ghana
I am Acheampong Wiafe Ishmael from Ghana, West Africa. I am 26 years old,
a student, teacher and graphic designer.
"Logify" Ife Ayansola
Oshogbo, Nigeria
I am Logifey from Nigeria. I am an artist / music producer, also have great passion for care taking, animal care/agriculture.
It's my great pleasure to be with u great minds from round the world, ONE LOVE!
Shebi Mokathi
Pretoria, South Africa
I am Shebi Afrikan, currently studying IT at Tshwane University of Technology. I am also a visual artist. I am deeply passionate about the African cultures and I am using my social media platform to be the voice. I want to help educate, empower and inspire people fall in love with their roots, celebrate and embrace their cultures.
Lesego
Pretoria, South Africa
I'm a creative writing student and a blogger, focused on mental health and self-healing.
Mamady Camara
Guinea
I am from Guinea in West Africa. I'm a local singer songwriter and I also freelance translator jobs.
I am so happy to join this wonderful project with beautiful souls. Let's shine in love!
Leonard Kanime Namibia
Working for SMEs Compete Pty Ltd-Namibia. A business consultancy company, improving entrepreneurial skills of SMEs. My dream is to have SME have access to funds, growing businesses in order to alleviate poverty in developing countries.
Prime Rose
Delta State, Nigeria
I am a cake designer.
I love to help people with what I can offer, I love learning new things and I'm so happy to have some wonderful coaches who're here around me.
MINISTERS OF IMPACT in North & South America
Jenny Anne Nooe
Nashville, Tennessee
I am a Life Coach and Motivational speaker actively working on helping others raise their awareness, shift their mindset and live their best life by finding their true purpose via independent coaching and her organisation Let Love Rule. I love encorporating music into my practice because I believe it is a great way to lift the spirit and heal the soul.
Christy Cobb
Oregon, USA
I work in Abundant Healing and Wellness in Oregon, USA, planning to move to Nigeria.
I'm honored and so grateful to be a part of such a loving visionary collective.
Nila Andranane
Toronto, Canada
I have a school named Nila's Mystic School where we hold space for souls to find grounding with physical ailments and space to explore why they have a mind unhappiness and show ways to balance one and walk their journey within.
Chrystella Pritchard
Canada
I was born in South Africa now living in Canada.I came to Earth to love and 'be love'. My purpose is to help people heal, find balance and be at peace. I am experienced in diversity training and placing people with disabilities in the workforce as well as Reiki and as Taoist Tai Chi. For past 14 years, I work in hospice palliative care.
Ariana Solano
Ecuador
Since I was a kid I always knew my purpose in life. I felt the suffering of the world as my own and I wanted to be of help, to leave the world a little better, contribu-ting with a grain of sand. I studied Clinical Psychology in order to be of better help. I love helping others heal from a holistic per-spective, including mind, body and soul.
Lizeth Espinola
Aruba
I am a Reiki practitioner level and in the process of getting my Qi Gong instructor certification. Im 28 years old. I have a son, And I try to help people in my community with energy and holistic Healing and im a Psychedelic advocate I try to guide people on the Safe use of Psychedelics for healing, spiritual awakening and expand their consciousness.
Carmen Burks
Cincinnati, USA
I am ever changing. I enjoy laughing and loving and am excited about the high vibration of our group. I have been a grant writer for 10 years. I know have written several children's books that I will be publishing, and have been inspired to write a book about my awakening. I look forward to our experience together.
Teresa Hallman Edgar
Ontario, Canada
I'm nearly 50 years young and have had a blessed life filled with much Connection and Reverence for humanity and our precious Earth.
I'm very excited to be a part of this movement and people who care and are dedicated to making a positive impact and difference.
I am an organic farmer, an artist, Healer through Energy, crystals and The Divine.
Compassion, care and teaching are key elements as to who I am.
Ruben Croes
Aruba
I just went from having a Buddhist foundation, teaching meditation for more than 5 years, to joining Lizeth. In working together to make our dream of helping others true. Since she was the most positive person I have met until now. And she helped me in healing. And I'm still working on it. That dramatic change made me want to join her in our higher calling. We had mutual deep desire to help others. Life will use us to bring happiness and healing to others.
Yogini Priyanka
Brampton, Canada
CYT - Certified Yoga Teacher CNP- Certified Nutritional Practitioner; Metabolic Balance Coach who loves to spread healthy 'n happy vibes.


We are currently working together online in the following teams:
MINISTRY OF IMPACT
GOAL IMPLEMENTATION TEAM

This interdisciplinary and transnational team is working and specifying the primary M.O.I. goals and find local partners to implement them in our partnering countries.
MINISTRY OF IMPACT
IT & VIRTUAL COMMUNICATION TEAM

This team is working onsolutions for Project Management and thus effective and sustainable methods for our worldwide MINISTERS OF IMPACT to communicate and work together.
MINISTRY OF IMPACT
FUNDRAISING TEAM

This team is working on global, national and local opportunities of funding the MINISTRY OF IMPACT and be in charge of PR of Fundraising Campaigns.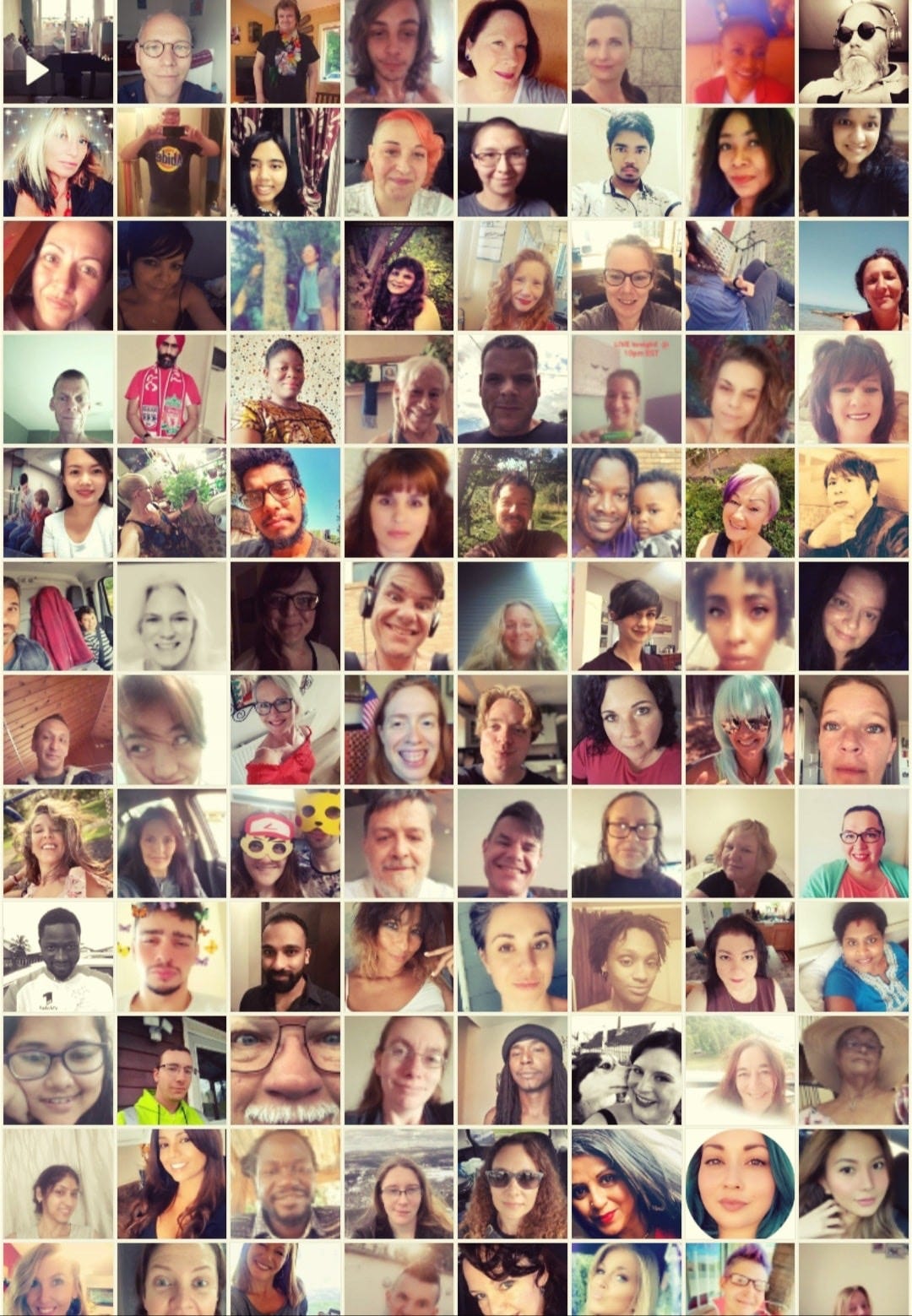 Be a part of it!
Get in touch with us to find out what you yourself can contribute as a MINISTER OF IMPACT!!!